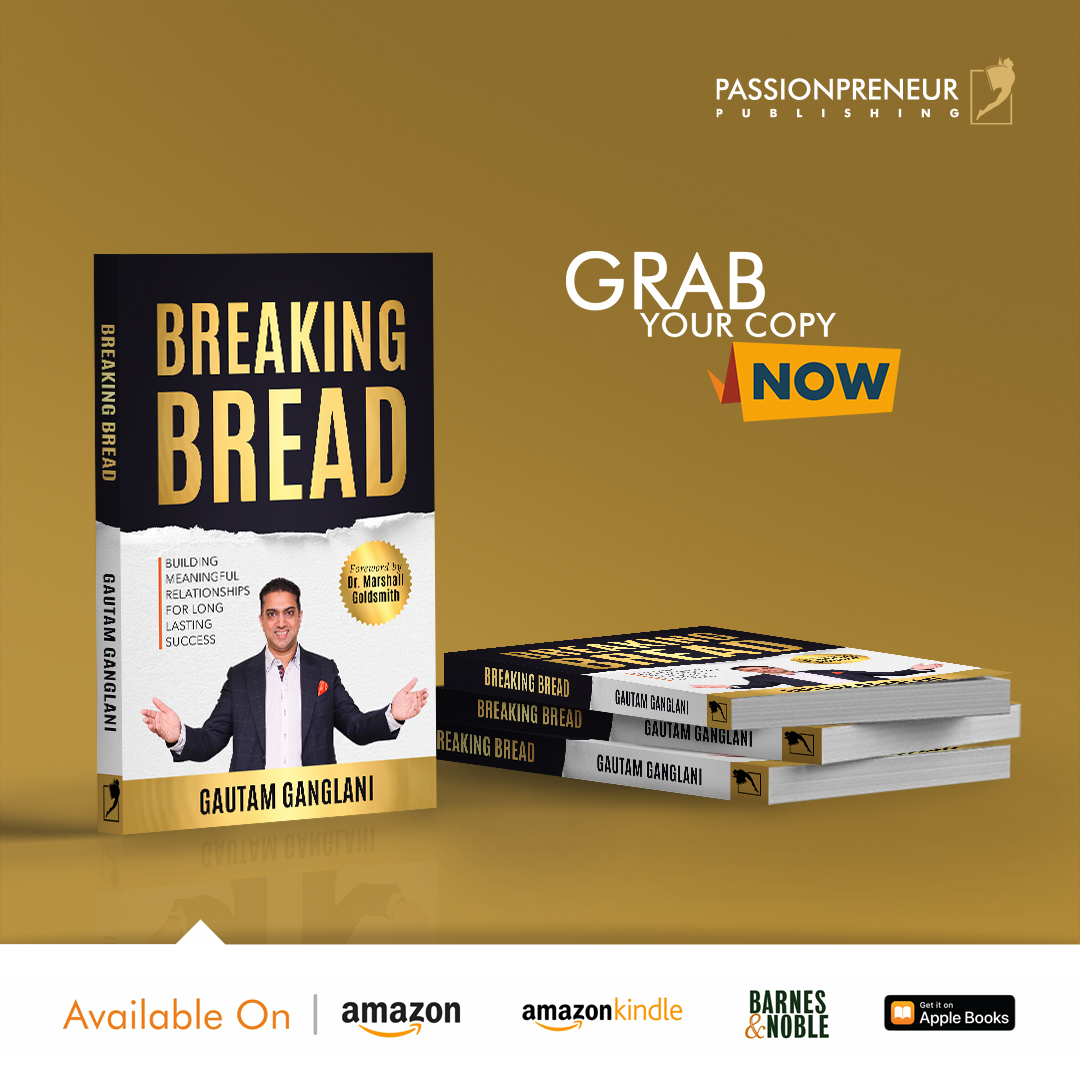 The inspiring book by Gautam Ganglani is now available via major players in the global book distribution field
(WorldFrontNews Editorial):- Dubai, Aug 15, 2020 (Issuewire.com) – Passionpreneur Publishing has announced the release of Breaking Bread by Gautam Ganglani via the publishing industry's largest global book distribution networks. The book is anticipated to have an inspiring and profound effect on its target audience. 
In this must-read book, Gautam Ganglani shares invaluable insights, tools, and techniques on being successful. It means more than just making money. It's about making the right connections and having the right relationships that enrich your life–both personally and professionally.
More on World Front News Stories:
Breaking Bread is all about sharing a meaningful connection with someone over a meal. It often involves bringing together two people or groups to establish trust, rapport, and explore areas to add value and collaborate for mutual benefit.
The book teaches you how to make powerful connections that can build your personal brand and pave the way for your success.
 The book is now available to inspire readers across the globe through the IngramSpark distribution network and other affiliates which will cover print-on-demand across the UK, Europe, USA, Australia, New Zealand, and the Middle East. The e-book is available in 25+ online bookstores like Amazon, Kindle, Barnes & Nobles, and Apple Books in the Middle East.
About The Author:
Gautam Ganglani was born in London in 1975. He completed his education in the UK before moving to Dubai with his dad as a part of father-son entrepreneur duo.
For over 20 years, he closely worked with world-renowned authors and Global thought leaders, and has expanded the operations to Mumbai in 2019.
He is deeply passionate about co-creating, collaborating, and connecting with people to add value and make a difference in their love lives and help transform companies to achieve greater heights of success.
About Passionpreneur Publishing:
An indie publisher, Passionpreneur Publishing successfully helps entrepreneurs and professional experts become International Authors in as little as 90 days.
Passionpreneur Publishing specializes in transformational books including business, self-help, personal growth and spiritual titles in order to help authors share their messages and gain credibility in their chosen fields.
Passionpreneur Publishing boasts an all-star board of advisors from across the globe covering a wide spectrum of expertise around the books, publishing and media industry to ensure the application of global best-practice in every service offered and providing a worldwide network of some of the world's top thought leaders.
https://www.facebook.com/passionpreneurpublishing
https://www.linkedin.com/company/passionpreneurpublishing
https://www.instagram.com/passionpreneurpublishing/
https://twitter.com/Passionpreneur2
Media Contact
Passionpreneur Publishing
Passionpreneur Publishing
Source :Passionpreneur Publishing
This article was originally published by IssueWire. Read the original article here.