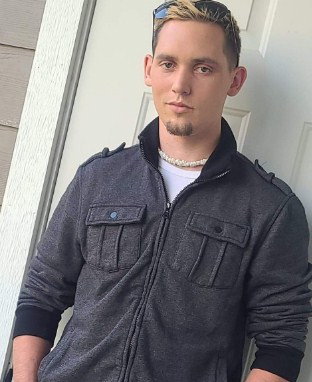 Encapsulating the spirit of the generation, multi-talented American rapper Micodin has presented a heart-rending lyrical ballad and music video 'My Demons'.
(WorldFrontNews Editorial):- Spokane, Oct 12, 2020 (Issuewire.com) – Rap is the only genre that allows its musicians to run wild with their creativity and come up with the most artistic beats that have the power to engulf the minds of the listeners. Lyrical genius and extraordinary rapper Micodin is back again with his masterpiece music video 'My Demons' that takes the audience through a heart-rending journey into the life of the people struggling through hard times in their life depicting the horror of their existence in this unforgiving and unsympathetic world that we live in through a surreal rap flow. The honest and original rap verse is accompanied by the popular chorus from 'Demons' by JDam. The hook drops into the rap verse in a smooth and precise manner maintaining the smooth flow of the track.
The song is inspired by the recent award-winning movie joker, which has a heavy influence on the artist. The music video of the song features clips from the film encapsulating the true essence of the lyrical magnificence of the track. The music video is edited flawlessly presenting the most intense and apt moments from the movie that fits the whole ambiance of the song like a glove. Inspired by Linkin Park's outstanding album Hybrid Theory, the born-talented musician devoted all his energy and passion to rapping and music-making with acute sincerity. Determined to make a mark in the mainstream music industry, the gifted artist is bringing back to back hits imparting his thoughts and feelings into the world.
More on World Front News Stories:
The rising hip hop artist is currently working on newer projects under the careful guidance of the production house Right on the Money. His recent music video 'My Demons' is the finest example of his charismatic rhyming skills that has the power to breathe life into the lyrical wordplay of the song. The libretto of the song is one of a kind, poignant and empowering at the same time. Micodin has shown extraordinary articulacy and rapping dexterity in his other songs such as 'Not my City', 'Growin' in the World', 'The Rapture', 'Had it All', and many more. Follow him on YouTube, Facebook, and Instagram to know more about his music and upcoming works.
To watch out music video  'My Demons', visit below :
Media Contact
Music Promotion Club
Source :Micodin
This article was originally published by IssueWire. Read the original article here.