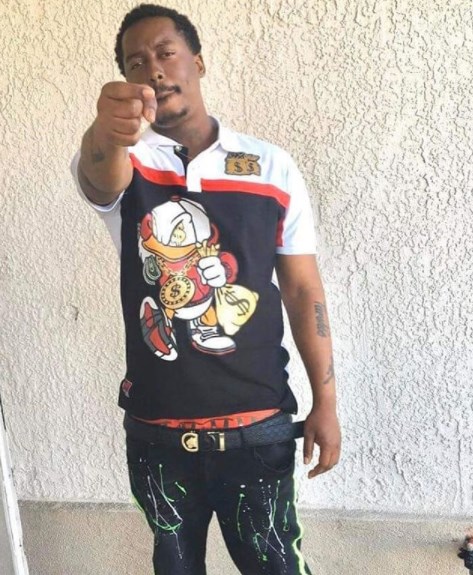 Yung Fame and Rich Jay Money present their R&B infused hip hop number called 'Make you feel lucky' exhibiting their vocal agility and creative artistry.
(WorldFrontNews Editorial):- Stockton, Oct 20, 2020 (Issuewire.com) – The genres of hip hop and R&B go hand in hand enriching each other's existence blending their distinct flavors together forming a banging mix. Promising R&B singer Marquis Cochran, mostly known by his stage name Yung Fame, has been spreading his soulful resonance for years through his hypnotic melodic flow. He has recently teamed up with talented hip hop artist Rich Jay Money to release his greatest performance so far in the music video 'Make you feel lucky' that outshines the contemporary collection in the hip hop industry. The track kicks off with a sweet melodic intro that drops smoothly into the steady and exuberant rhyming scheme performed by Jay that paves the path for Fame's hypnotic singing. Blessed with an incredibly sweet voice, the artist breathes life into the song's atmospheric production aesthetics.
Both artists have been involved with music from a very young age deriving inspirations from their surroundings. Determined to bring his life back on the right track, Cochran devoted himself fully after he got out of prison. Unites by their shared passion for the art of music-making, the artists have combined their hard-earned musical insights to give birth to an incredible musical pattern that resonates with everyone. Their music is rich in progressive arrangements and clever chord structures resulting in the formation of the poised melodic cadence that serves as the scenic backdrop for their vibrant vocal performances. Their music is aimed at bringing positivity and joy to the listeners helping them forget their troubles for at least a few moments.
More on World Front News Stories:
Hailing from Stockton, California, Yung Fame is working independently enjoying the thematic freedom that comes with being unattached to any recording label. Joining forces with rapper Rich Jay Money, he has opened up a wider horizon for his career presenting their joined venture called 'Make you feel lucky'. The sensual track is 100% satisfying lyrical and rhythmic numbers pleasing the listeners, especially the ladies with its blissful resonance and heart-warming and picturesque libretto. The song reaches its glorious peek with the backing up of both the artist's penetrating vocal agility and the confident visual presentation of the music video. The music video is available on YouTube.
To enjoy this music video 'Make you feel lucky', visit the given below link : 
Media Contact
Music Promotion Club
Source :Rich Jay Money
This article was originally published by IssueWire. Read the original article here.