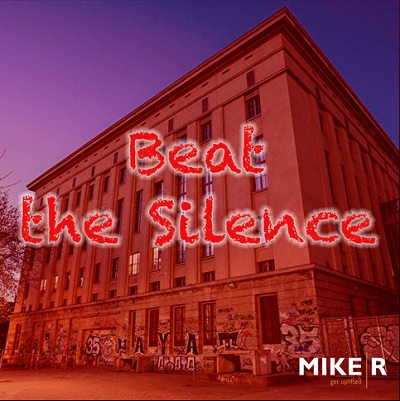 Music producer MikeR reflects on the contemporary variations of Electronic Dance Music with the creative verses of his newly released song, 'Beat the Silence'.
(WorldFrontNews Editorial):- Grafing bei Munchen, Dec 21, 2020 (Issuewire.com) – Production and arrangement skills are being exemplified through the creative dynamics of electronic dance music by music producer and DJ MikeR. He recently came out with the song, 'Beat the Silence', a creative tribute to all the fellow DJs and party lovers who are waiting for bated breath for normalcy to get restored during this global pandemic. The song is arranged with the elements of EDM bliss and put together melodic house and techno into one scope of modern-day themes. The artist is prolific in his theories and makes his sound stand out with its resonating course. With an intense rhythmic structure, he provides the song with a captivating texture that will instigate the audience to groove to its beats.
Hailing from Deisenhofen, Germany, the artist has been an active DJ in the '90s. After taking a break, he jumpstarted his career once again four years ago and there has been no looking back since. The song 'Break the Silence' is an inspiration and motivation in disguise that compels everyone to look forward to better days. Working with the home label, DJ MikeR Productions, he expanded his creative scope by rediscovering his passion and insight into music.
More on World Front News Stories:
Artist MikeR's dynamic outlook has led to the release of many other songs like 'Platinion', 'The Future is Bionic', 'Industrial Goods Anthem', and 'Breathing In' among many others. With his melodic streams, he intensifies his melodic streams with the use of EDM modulations and rhythmic patterns. Engage in the scope of an uplifting musical saga by following his work on Spotify, Facebook, Instagram, and his official website right away.
Listen to the song 'Break the Silence' on Spotify:
Media Contact
The Tunes Club
Source :MikeR
This article was originally published by IssueWire. Read the original article here.