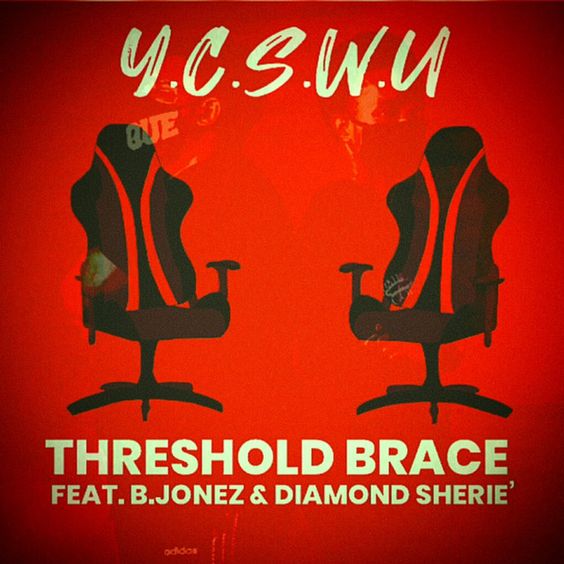 Seasoned musical group Threshold Brace brings their new-age vision to the scene with the reverberated rhythmic resonance and rhyming in the track 'Y.C.S.W.U'.
(WorldFrontNews Editorial):- Nashville, Jan 8, 2021 (Issuewire.com) – Hip hop is the genre of pure perfection consisting of real emotions and authentic and innovative rhythmic cadence. Embracing the thematic greatness of the genre, American musical duo Nikus Beatz and L.Ambitious have formed one of the most out of the box music group called Threshold Brace. They have recently released another sublime single, 'Y.C.S.W.U' after back to back hits. For the song, they have collaborated with B.Jonez and Diamond Sherie'. The track represents the true spirit of being a serious and passionate musician through its thought-provoking lyrics.
Based in Nashville, Tennessee, the producers, and music entrepreneurs have joined forces to come up with the most interesting and penetrating soundscape. They have found their ideal sound that represents their artistic individuality flawlessly, experimenting with different styles and rhythmic beats. All of their compositions bear some sort of significant message that expresses their thoughts and feelings about the world and society. They aim to help the audience get in touch with their souls and budding artists to find inspiration for their future.
More on World Front News Stories:
Armed with their years of experience and expertise, Threshold Brace has reached the peak of their career. Their most recent creation of 'Y.C.S.W.U' offers an exquisite rhythmic flow achieved through steady progressive arrangement and clever chord structure. The song is a wonderful motivational number for rising musicians to chase their dreams and be better through hard work and devotion. Listen to their previous tracks like 'I Care', 'Touch Me Now', 'We Are Undefeated', and 'American Jesus' on Spotify and follow them on Twitter, Instagram, and Facebook for more updates.
Listen to the song 'Y.C.S.W.U' on Spotify:
Media Contact
The Tunes Club
Source :Threshold Brace
This article was originally published by IssueWire. Read the original article here.