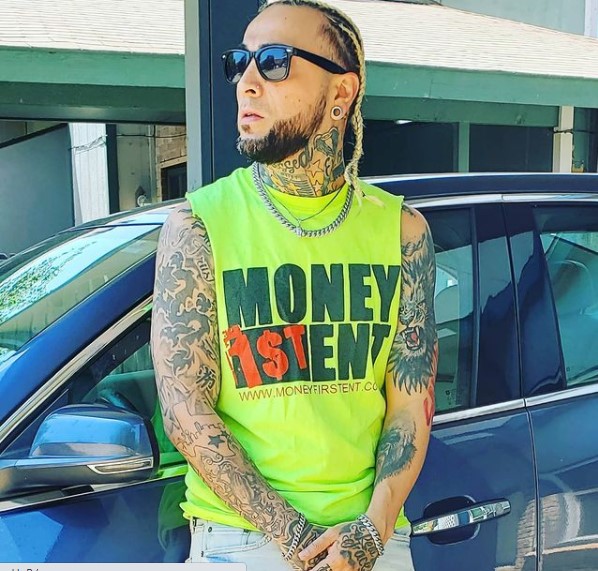 The internationally acclaimed R&B musician Mike Savage releases a brand new R&B rap song 'On Dat Loud' featuring JGUTTA with club-friendly bouncy hooks.
(WorldFrontNews Editorial):- Dallas, Texas Mar 19, 2021 (Issuewire.com) – The avant-garde superstar Mike Savage's success story is not a recent phenomenon as the new R&B listeners believe. He has been piling up a plethora of musical milestones in the past few years. Avid R&B music fans know him for his striking personality and genre-bending music creation. He is constantly evolving as the shape of the R&B music genre changes with time. He colors his music with the traditions he became familiar with while growing up and the freestyle innovation that keeps the traces of newness in his projects. He has recently become desperate to nab the number one spot on the generic music charts. Hence, he composed a new rap song 'On Dat Loud' featuring JGUTTA wielded in the compelling rhythms of club hits.
Mike Savage's ubiquity is strongly felt in the modern atmosphere of the R&B and rap scene. He grew up listening to the legends of rap music and now it's his turn to show the world what it lacks to become legendary. His enigmatic potential to use the right words to express what's underneath his heart makes him an unparallel artist striving for well-deserved popularity. He deserves to be recognized across the whole world for his captivating musicality. R&B and rap music is a fixture of global music across countries. His empathetic and motivational compositions have survived the indecent impact of the pandemic. People still chant the famous hooks of his recent songs like '4 a Minute Now' and 'The Long Way.'
More on World Front News Stories:
'On Dat Loud' featuring JGUTTA is finally out on Spotify. It is the 9th song on the tracklist of his brand new album Money Man. It quickly picks up momentum with the distinct debilitated rhythms. He coos in a gentle voice until he gets partially hypnotized by the sensational lyricism of the track. Follow him on his website, Spotify, Instagram, Facebook and Twitter to watch and listen to his latest music.
Listen to this song, check out the given below link: 
On Dat Loud: https://open.spotify.com/track/6ESx5P8vjC5VEFtyZaoVwW
Media Contact
The Tunes Club
Source :Mike Savage
This article was originally published by IssueWire. Read the original article here.