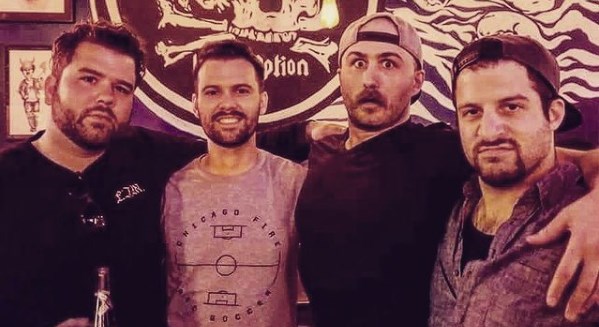 Join the musical journey with Revolt Coda and it recent releases 'Makin' moves' and 'Place to Hide'. It is a talented alternative-rock band hailing from Chicago.
(WorldFrontNews Editorial):- Chicago, Illinois May 14, 2021 (Issuewire.com) – Satisfying musical arrangement saturated with delightful vocal skills, Revolt Coda is making the listeners engrossed in its latest single. This alternative-rock band has released two exquisite singles namely, 'Makin' moves' and 'Place to Hide'. Sprawling through the enticing soundscape, both of the singles hit hard with an indulgent lyrical approach and smooth vocal skills of the vocalist. Churning out the flavors of modern rock, alternative rock, and experimental music, this band is providing listeners something unique and refreshing to groove to. Blistering guitar works, percussion of drums, and digital music have united together to create such mesmerizing musical representation.
Hailing from Chicago in Illinois, this four-piece rock band is quite versatile with its musical craft and likes to draw influence from different styles and genres. The members of this band are inspired by various artists and with their immense jamming sessions, the band has spent more than 10 years. The band is creating a new root for alternative rock music by combining various styles. In 2019, this band dropped an album named 'Juxtaposed' which gathered a lot of attention from the listeners and fellow musicians as well. The album contains twelve catchy singles like, 'All Around', 'Life Goes On', etc to name some.
More on World Front News Stories:
The latest singles 'Makin' moves' and 'Place to Hide' are carrying the success and legacy of the band even further while creating a huge buzz among the listeners. The tracks have been released under the production house of Gravel Road Recording. Find Revolt Coda on Spotify, Facebook, Instagram and Twitter to know more about its upcoming music.
Listen to these tracks, check out the given below links: 
Makin' moves: https://open.spotify.com/track/0Sm9EuhqlxOitCwNgv3AHI
Place to Hide: https://open.spotify.com/track/6y6dZjQjiFFCe2t9sTiY1i
Media Contact
The Tunes Club
Source :Revolt Coda
This article was originally published by IssueWire. Read the original article here.