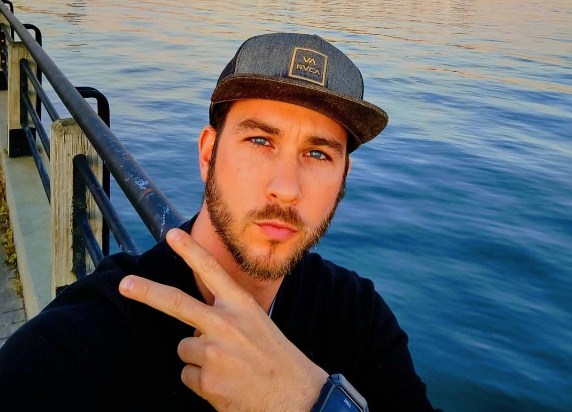 New-age rapper, songwriter and hip hop artist JakeTheEngineer endeavours to ascend the throne of the hip-hop genre with his deep understanding of music.
(WorldFrontNews Editorial):- Lawrenceville, Georgia Oct 20, 2021 (Issuewire.com) – Having been raised in Statesville NC, United States, an artist JakeTheEngineer of a new generation of hip-hop is now all set to ascend to the throne of the hip-hop kingdom. Beautifully embedding a stylized rhythmic pattern with enchanting lyricism, he brings about the best of his creations. The pivotal focus of hip-hop music is its interplay between rap and beats in which the artist harnesses his extreme talent and skills. His energy level is unparallel with any other singers of this genre. His born enthusiasm is evident through his hip-hop performances. By adding some melodic touch with his every performance, he stands out in the crowd of up and coming hip-hop artists.
The creative ability of a hip hop artist is examined through his ability in mixing beats with rap or poetry. The artist seems to have absorbed it skillfully and marvellously. His song 'That Boy' is a perfect example to demonstrate his experience with beats, rap, and melody. His supremacy in poetry and rhetoric is vividly visible in this song. JakeTheEngineer has delivered his best, from rap to rhythm and vocal tune, through 'That Boy'. His other song 'Darkened Cloudz', is another instance of his musical expertise. To match the overall theme of his tracks, he keeps changing his tempo and speed, which is quite a distinctive feature of an artist. 
More on World Front News Stories:
Poetic techniques such as internal rhyme, meter and double entendre, his perfection is evident in using every subtle element of hip-hop music. Consequently, his songs come as a package with technical skills and artistic comprehension. His other songs, 'Im a threat', 'Chambers of secret', 'Seeing red' and many others bear proof of his versatility. All his songs are available on Spotify; do listen. The artist is also available on his official Facebook and Instagram page.
Listen to these songs, check out the given below links: 
That Boy: https://open.spotify.com/track/2pG5XcU7ET8XxnQMtfmU2R
Darkened Cloudz: https://open.spotify.com/track/09A3Zfg2I70hORTjf9oZAi
Media Contact
The Tunes Club
Source :JakeTheEngineer
This article was originally published by IssueWire. Read the original article here.