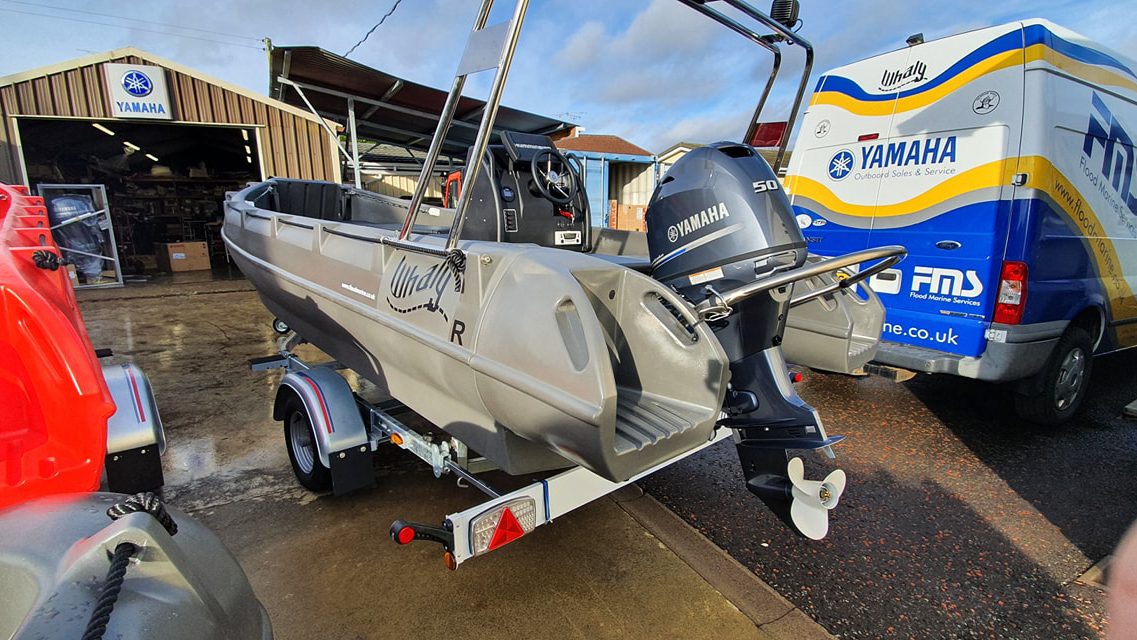 Whaly boats offer you plenty of boating fun at affordable prices! These extremely sturdy, double-walled boats are manufactured entirely out of plastic (Polyethylene), so they are low-maintenance, have very spacious interiors and are very safe.
(WorldFrontNews Editorial):- Dublin, Ireland Dec 19, 2022 (Issuewire.com) – Flood Marine Services (WhalyBoats.ie), Whaly dealers since 2009 & YAMAHA Outboard dealers since 1973,  claim that Whaly's offers plenty of fun at an affordable price whilst ensuring low maintenance and high durability. As Ireland's original importer of Whaly Boats, since 2009 – they carry upwards of 40 Whaly Boats at any one time. Flood Marine – Omagh, carries the full range of Whaly boats in various colours.
Of course, you want to think carefully about the purchase of your boat: which boat would suit you most? If you are looking for a boat that can stand some rough handling, why not try a Whaly?
More on World Front News Stories:
The manufacturing of a boat from moulded plastic which resembles a rigid inflatable boat is not a new concept. However, Whaly has managed to create a set of design features that make their boats unique.
The boats are manufactured using UV stabilised Roto-moulded polyethylene, which brings several advantages over other materials. This means they are softer than fibreglass, and due to their manufacturing process – they tend not to damage themselves against jetties or other watercraft. Overall, Whaly boats are far more resistant to damage then a rib or an inflatable.
Whaly advertise their boats as being almost indestructible. In order to prove their durability, you can browse YouTube videos of various Whaly Boats being thrown from bridges, dragged over rocks and fields behind a 4×4, or being fully submerged. The result of the battering in every case is a seaworthy boat.
More commonly, Whaly Boats are used by professional organisations, such as Fire & Rescue, Policy, Rescue organisations, and various other commercial groups. If you're looking for an extremely sturdy boat that can take some rough handling, it would be hard to look past a Whaly Boat. Ideal for rivers, lakes, or open water, you can rely on a Whaly to keep you and your passengers safe.
Perfect for both leisure and commercial applications, Whaly Boats are modular, which means you can position your extras just how you want to. This includes consoles, A-Frames, and Seats. Although well suited as a family boat or tender, they are also well suited for pulling on boat crab nets, lobster pots, diving equipment, or just about anything else you would feel you need onboard.
With amazing stability, Whaly boats are just as perfect for fishing and heavy-duty work as they are for carrying passengers. So why not consider a Whaly as your next boat? At the very least, go see one.
For more information or if you wish to view a Whaly Boat, contact Flood Marine on +44 2882 246 539, or browse their Whaly Dedicated website at www.whalyboats.ie
Media Contact
FMS
02882246539
Source :FMS
This article was originally published by IssueWire. Read the original article here.