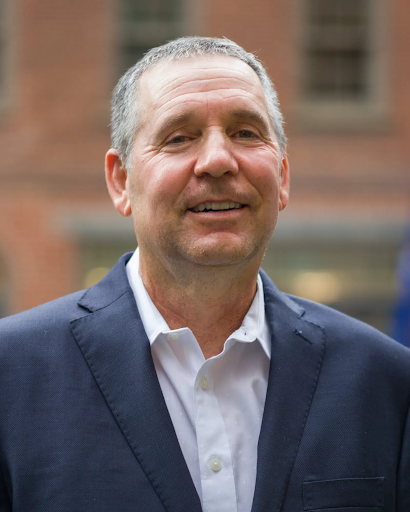 Get to know Cardiologist Dr. Mark C. Goldberg, who serves patients in Tucson, Arizona.
(WorldFrontNews Editorial):- New York City, New York Apr 12, 2023 (Issuewire.com) – Dr. Goldberg has been practicing cardiology in Tucson, Arizona since 1994, providing cardiac-based care at Camp Lowell Cardiology.
Practicing a team-based approach to care, he is locally affiliated with Tucson Medical Center, Benson Hospital, Northwest Medical Center, St. Joseph Hospital and Medical Center, Banner-University Medical Center Tucson, and Canyon Vista Medical Center.
More on World Front News Stories:
Before embarking on his professional journey, Dr. Goldberg graduated from the University of Georgia Honors Program with a Bachelor of Science degree in Chemistry in 1983. He then attended medical school at the Medical College of Georgia, receiving his medical degree in 1987. 
After moving to Arizona, he continued his education at the University of Arizona College of Medicine – Tucson. He completed his residency in internal medicine and his fellowship in cardiology in 1990 and 1993, respectively. 
Board-certified in internal medicine, cardiovascular disease, and interventional cardiology, Dr. Goldberg is a Diplomate of the American Board of Internal Medicine (ABIM). The ABIM is a physician-led, non-profit, independent evaluation organization driven by doctors who want to achieve higher standards for better care in a rapidly changing world.
Over the last three decades, Dr. Goldberg has participated in many medical endeavors. Some of the highlights include serving as the Chief Medical Officer at Syncardia (maker of the world's total artificial heart), Micromed Cardiovascular (manufacturer of a left ventricular assist device), and Saguaro Clinical Research. He has also been the principal investigator on over 53 clinical research studies, and served as Medical Director of the Chest Pain Center at Tucson Medical Center from 2011 until 2018.
Holding fellowship status, Dr. Goldberg is a Fellow of the American College of Cardiology (FACC).
Cardiology is a branch of medicine that deals with the disorders of the heart, as well as some parts of the circulatory system. The field includes medical diagnosis and treatment of congenital heart defects, coronary artery disease, heart failure, valvular heart disease, and electrophysiology. Cardiologists are doctors who diagnose, assess, and treat patients with diseases and defects of the heart and blood vessels (the cardiovascular system).
An authority in the field concerned with the heart, Dr. Goldberg has been the recipient of the Patients' Choice Award (2016, 2015, 2014, 2011, 2010, 2009, 2008), Compassionate Doctor Recognition (2014, 2010), and On-Time Doctor Award (2014).
Learn More about Dr. Mark C. Goldberg:
Through his findatopdoc profile, https://www.findatopdoc.com/doctor/1858652-Mark-Goldberg-Interventional-Radiologist or through Camp Lowell Cardiology, https://www.camplowellhearts.com/meet-our-providers
About FindaTopDoc.com
FindaTopDoc is a digital health information company that helps connect patients with local physicians and specialists who accept your insurance. Our goal is to help guide you on your journey toward optimal health by providing you with the know-how to make informed decisions for you and your family.
Media Contact
Your Health Contact
Source :Mark C. Goldberg, MD, FACC
This article was originally published by IssueWire. Read the original article here.