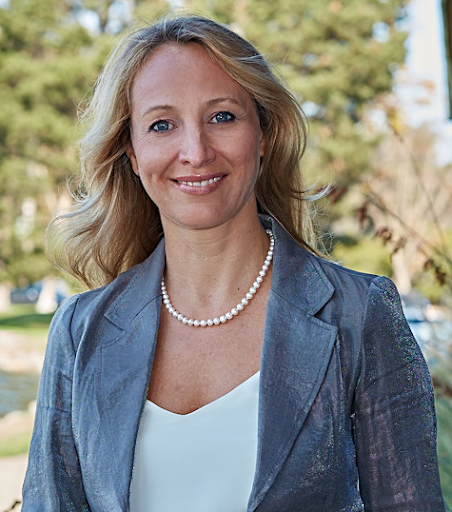 Get to know Physiatrist Dr. Irina Melnik, who serves patients in Mill Valley, California.
(WorldFrontNews Editorial):- New York City, New York Aug 10, 2023 (Issuewire.com) – An esteemed physiatrist, Dr. Melnik is affiliated with Comprehensive Spine and Sports in Mill Valley, California. Dedicated to enhancing her patients' lives, Dr. Melnik focuses on a diverse range of conditions, including sports and car injuries, back pain, arthritis, degenerative and neurological disorders. She is recognized for her mastery in utilizing both cutting-edge conventional and alternative medical approaches.
Additionally, she is renowned as an expert and early pioneer in the field of regenerative non-surgical orthopedics, providing innovative solutions for herniated and degenerative discs, sciatica, spinal joint pathology, peripheral joints, ligaments, tendons, nerve impingement, and soft tissue damage.
More on World Front News Stories:
Drawing from her extensive expertise, Dr. Melnik is a seasoned specialist in interventional spinal procedures, sports rehabilitation, EMG (electromyography), as well as Fluoroscopic/X-Ray and Ultrasound guided procedures. Her adeptness in these areas enables her to offer comprehensive and personalized treatment plans for each patient's unique needs.
In regards to her educational background, she received her medical degree from the Tartu University School of Medicine and Sports Medicine in Estonia. After relocating to the United States, she completed her internship in general surgery and pursued a residency in physical medicine and rehabilitation at the prestigious Stanford University Hospital. Moreover, her commitment to excellence led her to undergo fellowship training in non-surgical orthopedics, interventional pain, sports rehabilitation, and spinal procedures.
As a testament to her success, the doctor is board-certified in physical medicine & rehabilitation by the American Board of Physical Medicine and Rehabilitation (ABPMR). The mission of the ABPMR is to serve the public by improving the quality of patient care in physical medicine and rehabilitation (PM&R). This is accomplished through a process of certification and maintenance of certification that fosters excellence and encourages continuous learning.
On a professional level, Dr. Melnik is an active member of the Spine Intervention Society, the North American Spine Society, the Flying Doctors of America, the American Association of Orthopaedic Medicine, and the American Academy of Anti-Aging Medicine.
As an avid contributor to the medical community, she has authored numerous chapters in medical textbooks and has published scientific research papers in her field. Her knowledge and pioneering work have also earned her invitations to speak at numerous national and international medical conferences
To boot, Dr. Melnik has shared her expertise on various healthcare-related radio talk programs, passionately discussing minimally invasive, regenerative, and non-surgical treatment options for back pain, sports injuries, and degenerative arthritic conditions. Her discussions have often covered the use of cutting-edge therapies such as bone marrow, PRP (platelet-rich plasma), fat grafts, amniotic tissue, and other regenerative techniques that promote healing and improve structural damages.
Physical medicine and rehabilitation, also known as physiatry, is a branch of medicine that aims to enhance and restore functional ability and quality of life to those with physical impairments or disabilities. Physiatrists treat a wide variety of medical conditions affecting the brain, spinal cord, nerves, bones, joints, ligaments, muscles, and tendons.
On a more personal note, Dr. Melnik is fluent in both English and Russian.
Learn More about Dr. Irina Melnik:
Through her findatopdoc profile, https://www.findatopdoc.com/doctor/3598493-Irina-Melnik-Orthopedist or through Comprehensive Spine and Sports, https://comprehensivespineandsports.com/about-dr-melnik/
About FindaTopDoc.com
FindaTopDoc is a digital health information company that helps connect patients with local physicians and specialists who accept your insurance. Our goal is to help guide you on your journey towards optimal health by providing you with the know-how to make informed decisions for you and your family.
Media Contact
Your Health Contact
Source :Irina Melnik, MD
This article was originally published by IssueWire. Read the original article here.