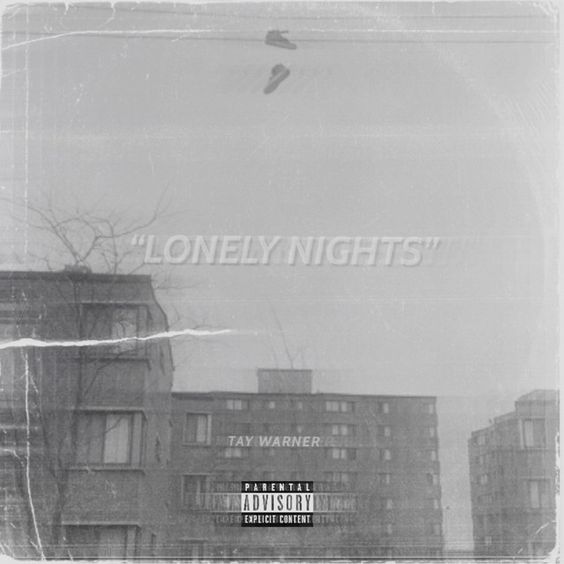 Tay Warner uplifts the spirits of the listeners with his therapeutic rapping incorporated with a breathtaking melody in his latest hip hop single 'Lonely Nights'.
(WorldFrontNews Editorial):- Philadelphia, Oct 6, 2020 (Issuewire.com) – Being the most expressive musical form in the world, the genre of hip hop has been the number one choice musicians and listeners to mold their raw thoughts into eloquent melodic numbers. Promising hip hop artist Tay Warner is an emerging artist who is set to change the course of the entire mainstream hip hop industry with his skillful music-making and blissful rhyming. His latest single 'Lonely Nights' is the epitome of his unmatchable artistry featuring breathtaking melodic flow embracing his singing dexterity with the warmth of his soulful vocals.
The prolific artist is all about delivering quality music to his audience earning a name for himself in the global hip-hop community. Inspired by his own life experiences and his mental state, the bold artist crafts such elegant and poignant pieces that are bound to touch the hearts of the listeners building a mental bridge between the artist and the audience. The innovative and articulate lyrical elements of his songs stir genuine emotions in the hearts of the listeners spreading vibrant positivity.
More on World Front News Stories:
Hailing from Philadelphia, Tay Warner is now working with the production house WE ON EVERYTHING LLC. His captivating new track 'Lonely Nights' is the blissful and optimistic representation of his inner psyche with the power to inspire the listeners to break free of the obstacles in life. His other fine soundtracks 'Letter To Bri', 'Special', 'Dreaming', 'Motto', and more are also opulent with the same empowering message. Listen to his music ob Spotify and follow him on Facebook, Instagram, and Twitter for more updates.
To listen to the song click the below link:
https://open.spotify.com/track/3y7JCbrI8n5ED4ujtov2Gd
Media Contact
The Tunes Club
Source :Tay Warner
This article was originally published by IssueWire. Read the original article here.