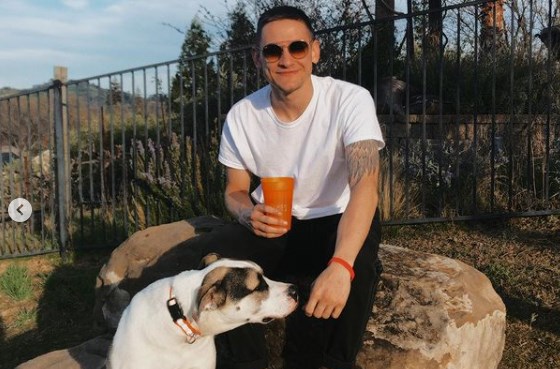 With driving percussion rhythms and breezy soundscapes throughout the song 'Ball Don't Lie', the American newbie Flyyant flexes his aristocratic musical prowess.
(WorldFrontNews Editorial):- San Francisco, Nov 27, 2020 (Issuewire.com) – Blessed with discreet ideas of producing levitating compositions, the upcoming hip hop artist Flyyant is rolling out throughout the American rap industry gradually since his rise as an underground rap talent. His fizzy collection of hip hop beats takes the shape of his new addictive track 'Ball Don't Lie'. This self-produced track by the rapper from the 707 Bay Area has supreme melodies to land you in a timeless space in your mind. Hypnotic yet composed with luminous scales, the song has a transcendental effect. He spreads his polished versatility as a rapper with the groovy verses throughout the track. Set your mood for a reckless party any day with the sticky flow of this rap.
Flyyant is one of the most promising hip hop artists from California who churns out charismatic melodies under his independent record label to carry on with his creative metabolism. He turns to a young hit-machine with his newly released full-grown album Underneath the Surface. Fifteen songs in the conceptualized album represent his remarkable metamorphosis as an individual soul thriving on high-spirit every day on this earth. The bombastic lyrical style of 'Look so Easyy' is the embodiment of his visionary idea to overcome any hurdle of life. Kryptonic tunes of piano at the beginning of the song 'U Can Count on Me' compels to surrender your soul in the endless staccato.
More on World Front News Stories:
His feel-good vibes in all of his hip hop tracks simulate all the body cells to be responsive to the salient features of the brainwave music. 'Ball Don't Lie' is another single with the same vibes of enjoying a flawless life. He is standing tall throughout his journey of music as the army of fans is increasing. Follow him on Spotify, Twitter and Instagram.
Listen to this track 'Ball Don't Lie', click the given below link : 
Media Contact
The Tunes Club
Source :Flyyant
This article was originally published by IssueWire. Read the original article here.