Canadian rapper 514 Morgz is out to introduce the world with his never seen before rhyming techniques and rhythmic cadence in his latest trap collection.
(WorldFrontNews Editorial):- Mississauga, Dec 17, 2020 (Issuewire.com) – Musicians with a lot to say have always found solace in the warm embrace of the genre of hip hop that is highly expressive and relatable. Rising Canadian hip hop artist Adrian Rashad Morgan, best known by his stage name 514 Morgz, has been creating history with his extremely touching and communicative lyrical ballads. His most recent release 'Myself' showcases his vocal dexterity that is the backbone of the track. His other single 'Hard Times' offers a sense of comfort through its sublime lyrical narrative that is bound to resonate with many.
Experimenting with diverse thematic elements, the prolific musician has established a wondrous soundscape that is a brilliant combination of wavy chill trap and hip hop groove. The unique rhythmic flow of his compositions is orchestrated through progressive arrangements and chord structures. The eloquent and inimitable melodies are ethereal enough to take the audience to another acoustic dimension laden with unparalleled sounds and textures. The articulate musician not only fires up the compositions with his breathtaking vocal performances but hypnotizes the listeners with his remarkable creative songwriting as well.
More on World Front News Stories:
Working with the production house Vro gang records, 514 Morgz offers a trip to the memory lane with his latest creations such as 'Myself' and 'Hard Times' that have a subtle hint of old school hip hop cadence mixed with the more contemporary trap and rap vibes. The Mississauga-based musician has already created a name for himself with his extraordinary bangers like 'Demons', 'Ain't Wit It', 'Elevation', and 'Ill Mind'. Follow him on Spotify, SoundCloud, Twitter, and Instagram for more.
To check out the songs of 514 morgz's, visit the given links below: 
https://open.spotify.com/track/3TpcZ38IZS8HTPKckkbMdi
https://open.spotify.com/track/59FofrxlPF9JXd3vVsHOyp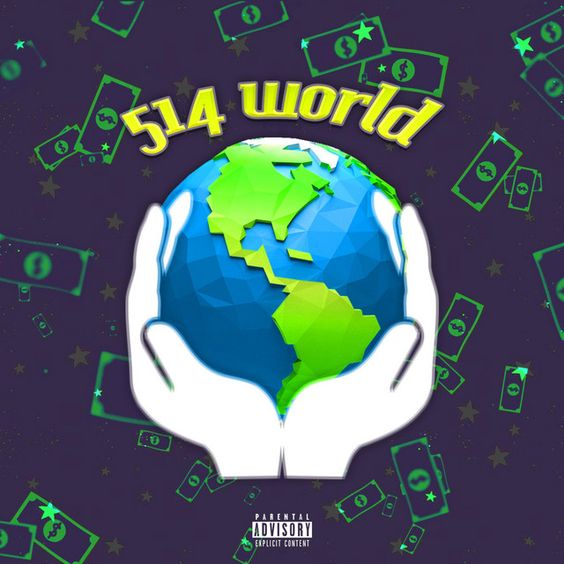 Media Contact
The Tunes Club
Source :514 Morgz
This article was originally published by IssueWire. Read the original article here.