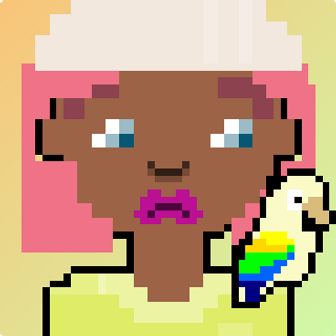 Following 2022 Historic NFT trend
(WorldFrontNews Editorial):- Los Angeles, California Feb 1, 2022 (Issuewire.com) – When the Self-proclaimed NFT historian put EtherThings on his top ten list of 10k PFP NFTs, no one saw it coming! The announcement was made a couple of days ago on Twitter by Lamborghinis.eth.
The announcement came well complemented by Leonidas.eth's prediction on Twitter.
More on World Front News Stories:
Leonidas.eth, as he is popularly known on Twitter, is a well-known NFT archeologist. He not only has an active following of over 28,000 followers, but he is also a thought leader in NFT, especially in the area of historical NFTs. 
Put simply, the two NFT historians are authorities, especially when it comes to NFTs. This is one of the reasons for the excitement surrounding the top 10 list.
10k PFP NFTs are a collection of avatars that are usually randomly generated. If you quickly scan the list, you'll spot EtherThings a number 9. This pleasant surprise on Twitter came not long after many NFT collectors predicted that 2022 will be the year when relatively unknown historical projects ascend to blue-chip status.
It is exciting to see that not long into the year, EtherThings is ready to break records!
From Lamborghinis.eth's tweet, it's obvious that he strongly believes that EtherThings and other NFT projects on that list are a significant part of modern history. But what does that even mean? What does history have to do with non-fungible tokens?
What are Historical NFTs?
What if I told you that even though NFTs are incredibly popular now, while back some people had to start it up without the hype and buzz, we currently have around it now? Some NFT pieces are regarded as historical NFTs because of the role they play in modern NFT history. According to Lamborghinis.eth, the NFT projects listed in the tweet are pioneers who paved the way for the greatest shift in Digital Asset History. We could not agree more!
Just in case you are curious, some of the criteria that each of the NFT projects had to meet before making the list were:
Exactly 10k supply
10k supply at launch
Availability on OpenSea
Minted before the BAYC Collection
It's both inspiring and exciting to see EtherThings occupy a space on that list. Not to toot our horn, but we must be doing something right.
Media Contact
EtherThings
Source :EtherThings
This article was originally published by IssueWire. Read the original article here.